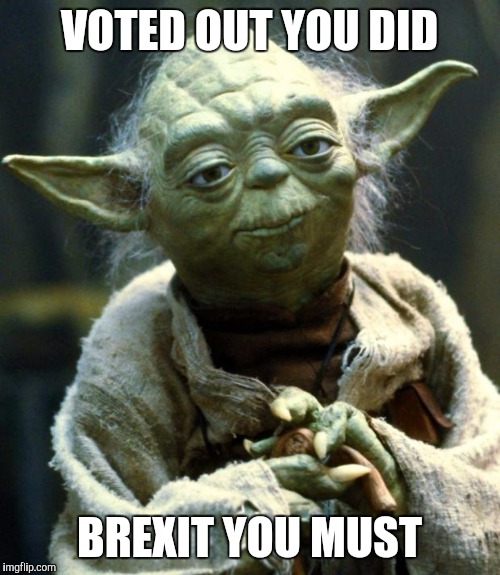 PM Boris Johnson promised to get the UK out of the EU by 31 October - the so-called 'No Deal Brexit'.
After three years of wrangling and solipsism, opposition MPs are now trying to make a 'law' forcing the PM to delay Brexit yet again. If he refuses, he may face prosecution.
Meanwhile, Boris has called an election. But the opposition stymied that too, by refusing to vote for it in the Commons. They did this from spite and to avoid a drubbing at the next election.
Meanwhile Boris has lost his majority owing to a mix of purging the disloyal and defections.
Will the PM be forced to ask for more time just to enable an election? (How can forcing somebody to do something be legal?) What's to stop him from ignoring the opposition? And why wouldn't he enact a no-deal Brexit after the end of another extension period anyway? If he won a general election, couldn't he reverse any law brought in to stop a no-deal? Couldn't he vote in a law to ban the Labour party or arrest Jeremy Corbyn? If that's what the majority wants... it could be ignored and overturned.... then that itself banned.... more votes... debates... alliances.... referenda.... how many times??
When will this nightmare end?? WAAAAARGHHHHH!!!!!!!
Democracy's weaknesses have now been made very clear by the Brexit farago. If a situation arises which is sufficiently polarising in society, about which the various parties cannot agree, that issue can lead to stalemate and insanity, paralysing the course of ordinary political discourse and practice. The result is a merry-go-round of pseudo-democracy ('process for its own sake'), with the courage needed to make the big decisions forgotten or actively negated by MP's self-interest.
In essence, the system is in turmoil. Very similar to the situation in Poland-Lithuania during the later 17th and 18th centuries, where politicians' private concerns led to the weakening of the state, as outside powers and personal ambitions impacted on the government and wellbeing of the nation itself.
Since there were no parameters to Brexit at the referendum in 2016 and its very content and meaning varies from person to person, it has become an insidious worm in the body politic. We see reason cast aside as all sides scamper to limit the fallout of this H-Bomb of relativism in their midst. Brexit has exposed the vacuity and thin-veneer of parliamentarism in the UK. There are no big characters ready to rescue the situation, but many bit-part-players all too keen to perpetuate chaos and division.
The lesson for the enemies of democracy is clear. It can be manipulated and subverted both from inside and outside. A nation or power with sufficient guile and resources can play the system or collapse it. Meanwhile, the result of the initial referendum is in doubt, with Remainers quite happy to undermine any form of Brexit whatsoever in the hope that it can be utterly abolished if only by apathy and mutual exhaustion, or incessant delays.
By jettisoning Christ and jettisoning God, the UK has lost the deep roots of integrity and principle found in the Christian tradition and Christian civilisation. Today, anything goes with respect to morals and ideology, with hypocrisy and self-will never more evident than in the halls of Parliament. This is only to be expected, since nobody agrees on any basic principles anymore except the idolisation of democracy itself - a kind of fetishism. Democracy is good when healthy, but dreadful when corrupted and self-referential. It is but a means to an end: true human flourishing and security. If it fails, other forms of governance may step in. And they may well provide a corrective jolt to the entire cabal of hubristic politicians dominating the scene today.
Prorogue parliament? We may need to go a bit further than that!